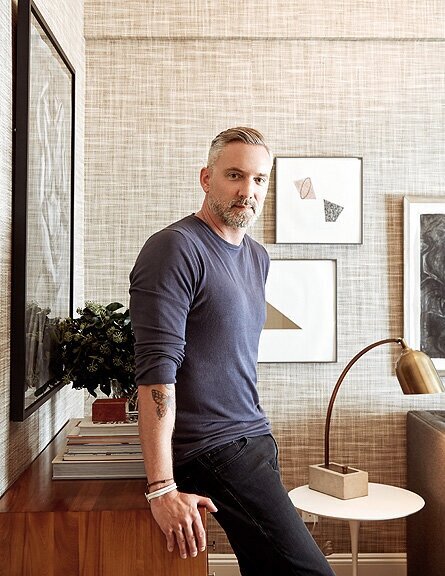 Founded in 2009, Halcyon Design,LLC is a design company that embodies creativity, fluidity, and common sense. Inspired by and drawing upon 25 years of experience in the world of fashion and case goods, Tim Croneberger began the firm with the idea that simple is beautiful.
Tim believes working with a designer should involve a communication that not only satisfies a perceived need but also brings the client to a new, exciting and somewhat unfamiliar end result. "My job is to provide clients with a safe and inspiring place to expand on ideas and take risks. And I love making it all look simple and beautiful in the end."
Tim has completed projects for clients in New York City, The Hamptons, Connecticut, Cabo San Lucas and other locations. He is currently working on a villa renovation in Sarteano, Tuscany.
Houzz.com selected Halcyon Design as "Best of 2013" in design and "Best of 2014" in service. In 2014, Halcyon Design was one of the featured firms in Housing Works annual benefit "Design on a Dime" in New York City and in 2015 was one of the top 5 grossing firms out of 65 vignettes.The firm was published in Luxe Magazine's Hampton's 50 Special Issue in 2017 and participated in the ARF Showhouse the same year.
photo credit: Vincent Dillio